White Noise Machine at $11.99 Takes up to 40% off now.
Promo code: 40F56WCJ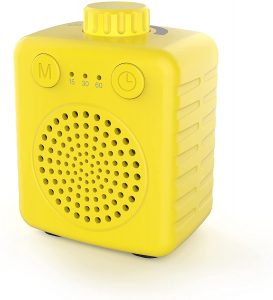 The portable sound generator combines a noise blocker and a sleeper in one device. It has the functions of playing sound, timer, volume level and child lock. At the same time, it is compact and can be easily placed in a bag, backpack, or even trouser pocket. In addition, it is equipped with a micro USB cable, which can be charged anytime, anywhere. This portable sound generator is not only suitable for home use, but also very suitable for office use.
About this item
13 Optional soothing sounds
The sleep sound machine is not only for sleeping baby but also can effectively mask noise that may disturb or distract you.
ou can choose the sound machine to play continuously or the auto off timing
Portable sound machine combines noise blocker and sleep soother in one easy-to-use device.
USB Charging Simple to Use