Amazon FDUCE Wireless Microphone at $48.44 Save 15% Now.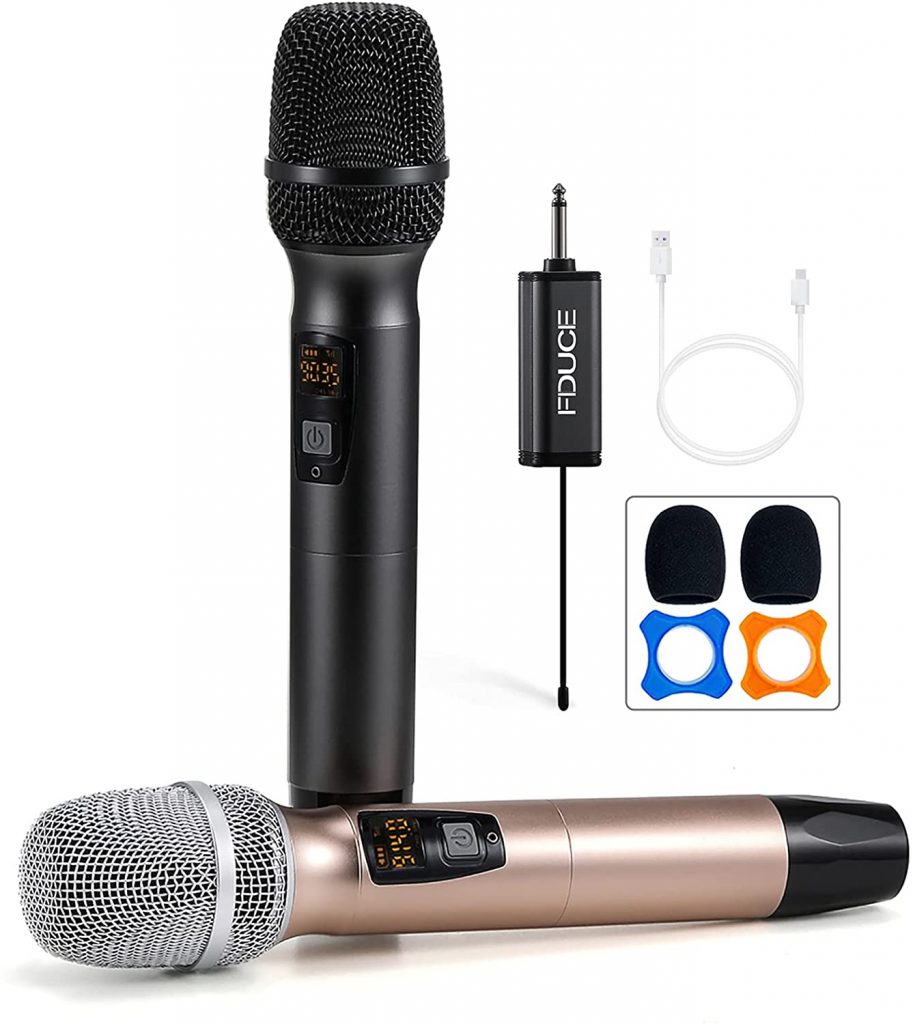 The rechargeable receiver with built-in 1200 mAh battery which can be used for 6 hours when fully charged in 3 hours. 
High quality dynamic cardioid capsule of this microphone offers super clear sound, stable signal with no delay. You can have a great exprience with it.
Steps to Re-pair the microphones and receiver :
1. Turn off the microphone and receiver
2. Keep pressing frequency select button and the ON/OFF button at the same time until the display screen of microphone flashes
3. Turn on the receiver. Look at the bottom of the receiver carefully, the indicator light will flash 3 times when the microphone is paired successfully.
4. Press the frequency select button to lock the pairing